ISW-NO Omen
---
The Church of the Deep cultists have brought a Sea Terror following its reproductive instincts ashore. If not dealt with promptly, there will be a small tide of Sea Terrors in the surrounding area within a few days.
Initial Cost - 10
Deploy Limit - 6
Emergency Ops -
All enemy units have +10% ATK and +20% Max HP
<Retching Broodmother> appears on both sides at the start
Hidden Enemy Probabilities
---
5%
5%
5%
10.5%
3%
1.5%
* - Full analysis of enemy waves is still under development...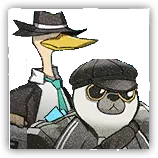 21
22
Regional Commission
---
For the next 4 battles, all enemies HP +30%, ATK +30%