ISW-NO Ubi bona somnia
---
Do Seaborn dream? And what do they dream of? We don't have answers to those questions, but we do know that they don't like being disturbed when they're resting.
This stage has <Rubble> that can block the enemy's path.
Initial Cost - 10
Deploy Limit - 6
Emergency Ops -
All enemy units have +20% Max HP, and +20% Movement speed
Additional 1 Originiutant α appears on top right of battlefield
Hidden Enemy Probabilities
---
5%
5%
5%
10.5%
3%
1.5%
* - Full analysis of enemy waves is still under development...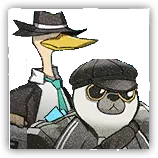 44
45
Regional Commission
---
For the next 4 battles, all enemies HP +30%, ATK +30%